Road blocked? Not a problem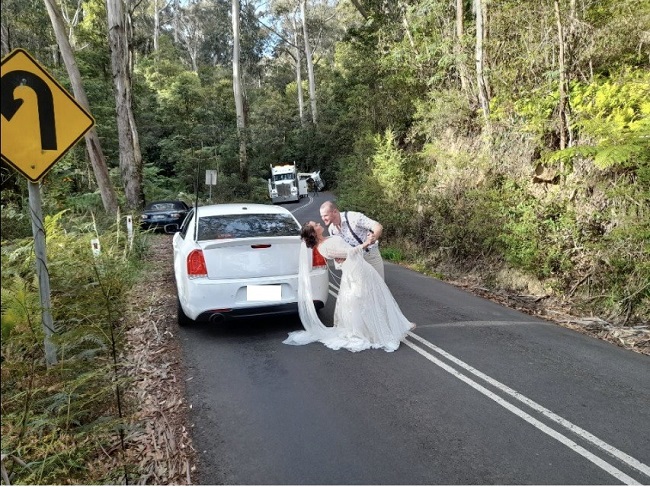 About 12:30pm on Friday 23rd October 2020 on Megalong Road, Megalong Valley a heavy vehicle lost its brake and rolled on a hairpin.
A wedding party waiting at the roll over was delayed during the recovery process, the Highway Patrol Sergeant at the scene thought to make the best of the incident and helped them take a special memory.
Luckily the highway patrol vehicle was the perfect colour for the occasion.
Photo: Traffic and Highway Patrol Command - NSW Police Force