PM wants review of AstraZeneca age advice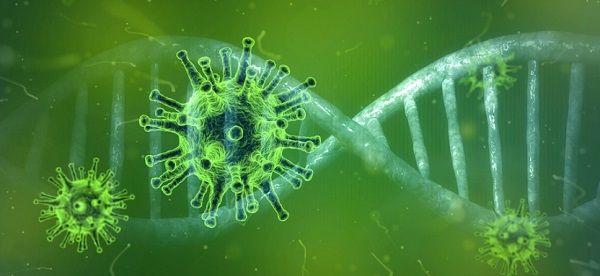 The Prime Minister is urging the Australian Technical Advisory Group on Immunisation to recommend the jab to people under 60.
Pfizer remains the preferred coronavirus vaccine for that age group.
ATAGI is advising the risks of extremely rare blood clots outweigh the benefits of AstraZeneca for under 60s.
But Mr Morrison believes coronavirus outbreaks across NSW, Victoria, and South Australia have changed the equation.
"When COVID cases are rising, that means people have a greater likelihood of catching COVID, particularly older people, then the balance of risk changes," he told 4BC radio on Thursday.
"I have just simply said 'the balance of risk is changing guys, so how is that impacting on your advice' and it's time to think about that."
Labor frontbencher Kristina Keneally said the prime minister was freelancing on AstraZeneca.
"He is seeking to shelve responsibility for his failures to have enough vaccine deals on to someone else," she told ABC radio.
"It is unfair pressure for him to be putting on ATAGI."
There were 124 new local cases of coronavirus recorded in NSW on Thursday, the highest since the outbreak began.
Health authorities are bracing for numbers to go even higher with at least 70 people in Thursday's numbers spending some time in the community while infectious.
NSW Premier Gladys Berejiklian said none of the state's 28 coronavirus patients in intensive care had received both doses of a vaccine.
"That is extremely encouraging. It means the vaccine is working in preventing serious illness," she told reporters in Sydney.
Just 14.5 percent of Australians aged over 16 have been fully vaccinated almost five months after the rollout began.
Australia has ample supplies of AstraZeneca, which is produced in Melbourne, but there is not yet enough Pfizer imports arriving to vaccinate people under 40.
Ms Berejiklian urged people under 40 keen to be vaccinated to talk with a doctor about receiving AstraZeneca, echoing the prime minister's comments.
Victoria also recorded its highest daily total of the current outbreak with 26 new local cases but only two were in the community while infectious.
Interstate travel is becoming increasingly difficult with states and territories isolating in a bid to stop the contagious Delta variant from spreading.
Queensland will shut its border to all of NSW from 1 am Friday, joining Victoria in putting statewide travel restrictions in place.
WA will close its border with South Australia where a cluster in Adelaide has grown to 14 cases.
© AAP 2021
Image: Pixabay