When it comes to iconic pairings, there aren't many that beat a night out on the town and a delicious KFC feed on the way home.
Introducing the Fried Side Club. KFC is sashaying their way onto the dance floor with their very own nightclub, but it's for one night and one night only!
Headlined by Aussie producer Luude, the Fried Side Club will be slinging a brand-new product: Luude's Zinger® Sliders, all night long and FREE for all attendees. Each slider is packed with half a Zinger Fillet and lettuce, one loaded with Chilli Relish and one with Supercharged Sauce.
Article continues after this ad
Advertisement
The Luude's Zinger® Sliders will be available from the Secret Menu via the KFC App from today until October 30th.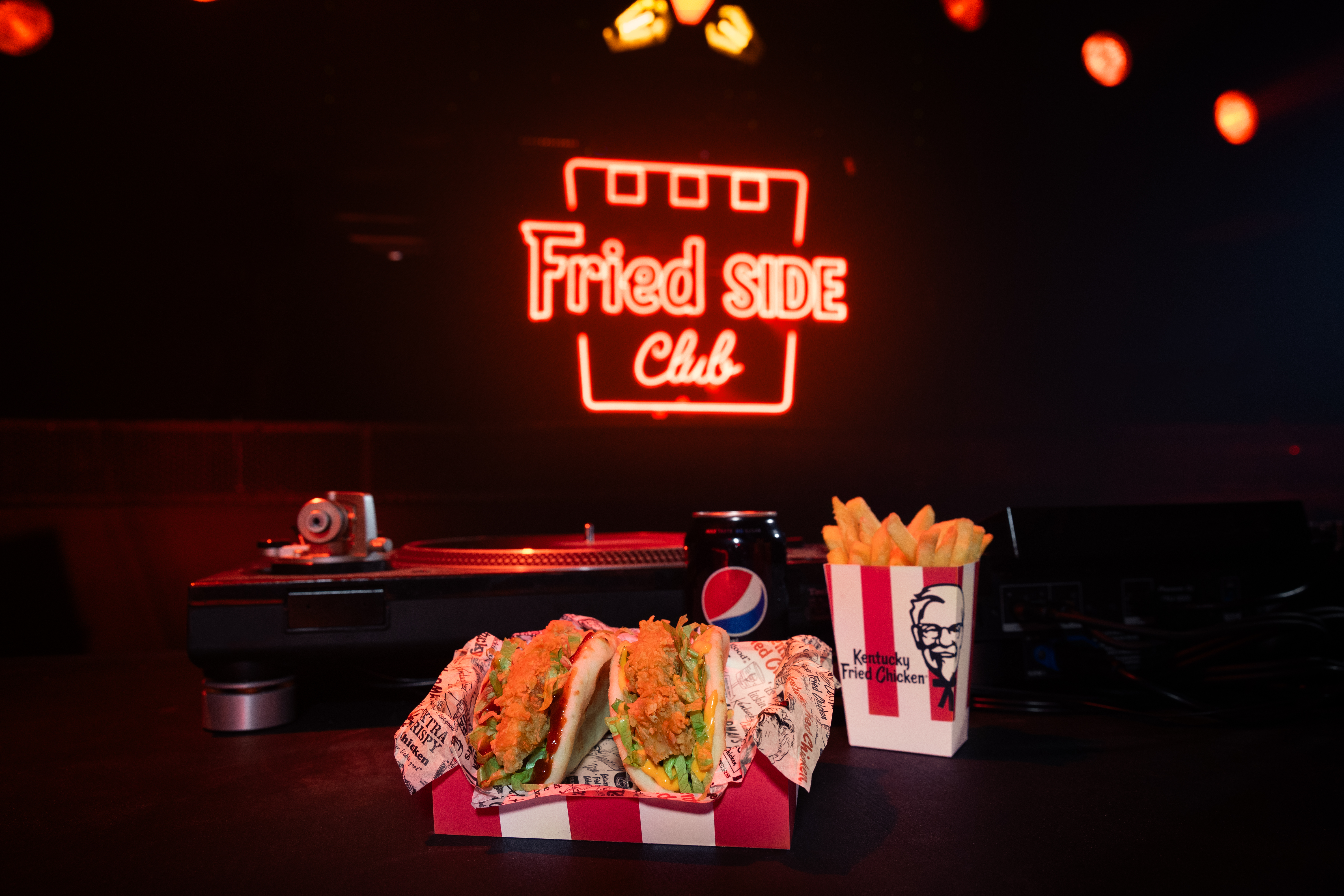 Opening its doors from 8pm to 3am on the night of Saturday 21st October, partygoers who score a ticket to the Fried Side Club will have the address revealed just 48 hours beforehand. Tickets will be available via Moshtix from today (4th October 2023) at 9am, so foodies and club fiends alike better be fast, because much like KFC's famous fried chicken, once they're served up, they won't last long!
And for the ultimate KFC and Luude fans keen on some new merch, there will also be tasty KFC x Luude t-shirts and KFC sliders (the ones for your feet) on offer inside the Fried Side Club, with all merch and ticket sales supporting the KFC Youth Foundation and its charity partners: Black Dog Institute, ReachOutAustralia and Whitelion. Anyone who misses out on tickets to the club can also pick up a groovy new KFC x Luude fit via the KFC Merch Store.